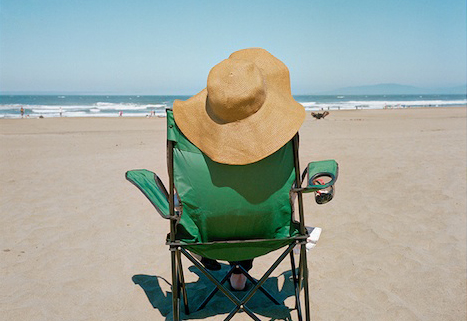 Arc Studios & Gallery 1246 Folsom Street, San Francisco, CA 94103 (map)
July 7 – July 28, 2012
Opening Reception July 7, 7-9pm
Closing Reception and Artists Talk: July 28, 4-6pm
– RSVP at the ARC Facebook event page
– Marketplace will be open during the closing reception
Hours: Weds, Thurs 12-5pm; Saturdays 12-3pm
Curated by Ed Carey (Gallery 291)
Curator's statement: Few subjects in art history have been portrayed more frequently than water. From primitive cave drawings to the water wall in Bill Viola's "Ocean Without a Shore" video, water has captured the artistic imagination.
"WaterWorks" represents water in multiple forms (fountains, oceans, rivers, puddles, pools) and many moods (from abstract, elusive, moody, mesmerizing, and transcendent, to literal and quotidian.)
It is not difficult to understand the artist's attraction. Water is beautiful, awe-inspiring, universal, mesmerizing, mutable, life giving and life sustaining, a source of recreation and pleasure, a luxury and a scarce and sacred resource. Our affinity to water is visual, sensual and tactile. And it is also essential. Our blood is chemically similar to seawater. Our bodies, like the surface of the planet, are both about sixty-five percent water. And our life form originated in water. We wonder how the meanings we find in these water images resonate with our eternal longing to return to our original habitat – the sea.
Artists:
Jack Androvich
Henry Bowles
Adrienne Defendi
Anthony Delgado
Malcolm Easton
Linda Fitch
Ingeborg Gerdes
Steve Goldband
Ralf Hillebrand
Irene Imfeld
Ellen Konar
Barbara Kyne
Eric Larson
Thomas Lavin
Erin Malone
John Martin
Charlotte Niel
Heather Polley
Ari Salomon
Kirk Thompson
Gary Weiner
[Not a valid template]
Scheduled
Exhibitions
https://www.bapc.photo/wp-content/uploads/2012/06/02-WaterWorks-logo-Kirk-Thompson-1.jpg
465
467
admin
https://www.bapc.photo/wp-content/uploads/2017/03/BAPC_logo_F-1.png
admin
2012-06-07 13:21:27
2017-10-30 03:54:03
WaterWorks