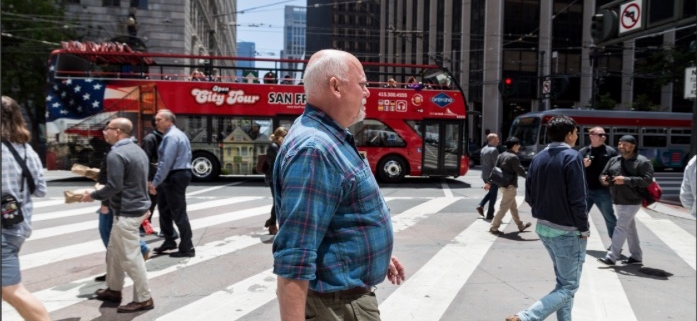 The Pina Zangaro Gallery
2040 Oakdale Ave
San Francisco, CA 94124 (map)
September 5 to October 18, 2017
Opening Reception: September 8, 6 – 8pm
Hours: Monday – Friday, 8 – 4:30pm
Change is constant in the natural world. Plants from seed grow, flower and die. Earthquakes alter the landscape and change the course of waterways. Rivers create canyons over many billions of years.
Humans have always echoed nature; building, creating, destroying and re-building. Forming and reforming our environment both natural and human made.
Here in the San Francisco Bay Area we have seen a rapid transformation of our urban environment within the last several years; perhaps, at this time more than ever!
In this exhibition fifteen members of The Bay Area Photographers Collective have chosen to explore change in a few designated neighborhoods within our urban landscape.
Rose Borden – Market Street
Adrienne Defendi – Albany Bulb
Anthony Delgado – Market Street
Christine Federici – Albany Bulb
Dan Fenstermacher – Market Street
Linda Fitch – Palo Alto
Ralf Hillebrand – Albany Bulb
Susan Hillyard – Mission Bay/Dogpatch
Ellen Konar, Steve Goldband – Redwood City
Tom Lavin – Oakland Estuary
Heather Polley– Albany Bulb
Angelika Schilli – Mission Bay/Dogpatch
Cindy Stokes – Mission Bay/Dogpatch
Nick Winkworth – Redwood City
Note: A smaller version of this exhibition will be presented in Japan in March 2018 as part of Making of a Beautiful Bridge at the annual Photo Yokohama Festival. Ari Salomon and Gene Dominique will be included in that version of the exhibition.
Installation:
Artworks:
Scheduled
Events
Exhibitions
Public Events
https://www.bapc.photo/wp-content/uploads/2017/08/BAPC-places-of-change-lowres.jpg
461
697
Katerina Georgieva
https://www.bapc.photo/wp-content/uploads/2017/03/BAPC_logo_F-1.png
Katerina Georgieva
2017-08-18 02:05:04
2023-04-27 18:42:46
Places of Change