Current and Upcoming Exhibitions
http://www.bapc.photo/wp-content/uploads/2018/04/Fitch_BoyWithFrog_Venezia_11-1.jpg
1600
1600
Ari Salomon
http://www.bapc.photo/wp-content/uploads/2017/03/BAPC_logo_F-1.png
Ari Salomon
2018-04-10 15:48:44
2018-09-20 15:26:10
Of Dreams and Reality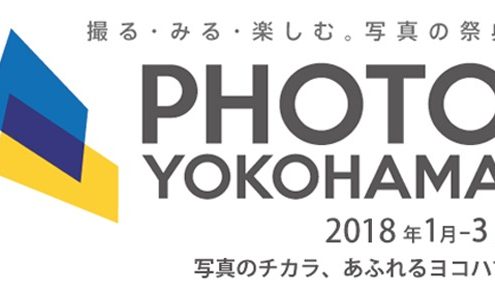 February 27 – March 4th, 10:30am – 6:30pm
BAPC members exhibited at the annual Photo Yokohama Festival in Yokohama, Japan. Up to 40,000 people attend for this week of exhibitions, conferences and other events.
We will have a group exhibition with an updated, smaller version of our Places Of Change exhibition and 6 of our members will show their work individually (Rose Borden, Adrienne Defendi, Steve Goldband & Ellen Konar, Ken Hoffman,  Ari Salomon).
This is part of a larger exhibition called Making of a Beautiful Bridge and organized by SAMURAI FOTO which is a member-based photo collective.
http://www.bapc.photo/wp-content/uploads/2018/01/photoyokohama-2018-BAPC-e1535477640820.jpg
101
200
Adrienne Defendi
http://www.bapc.photo/wp-content/uploads/2017/03/BAPC_logo_F-1.png
Adrienne Defendi
2018-01-18 17:30:32
2018-08-28 10:37:59
Making of a Beautiful Bridge (Japan)
Older Exhibitions
Harvey Milk Photo Center, San Francisco.
One Shot, A yearly exhibition since 2003. Each BAPC member exhibits the "one shot" that stands apart from their typical body of work.
Tressider Memorial Union, Stanford University, Palo Alto.
The Neighborhood Project, June 2004. Twelve members showed diverse bodies of work around the concept of the neighborhood. This was a BAPC thematic project.
Focus Gallery, San Francisco.
Landscape: Real or Imagined (PDF), May 2003. Twenty one members showed their work in a show curated by Linda Conner.
Commonwealth Club of California, San Francisco.
October, 2001. Documentary photography by three members: Kevin Desler, Idkah, a photo essay on life around the Idkah Mosque in Kashgar, Xinjiang, China. Bill Mattick, Democratic National Convention, Los Angeles, 2000. Gloria Upchurch, Shades of Africa.
San Francisco Art Commission City Hall Gallery.
March, 2001. Sponsored in part by the San Francisco Arts Commission. "Kay Taneyhill's LasVegas Airport 2000, Emilie Valentine's Diner,Uptown NY, and Kevin Desler's travel photos of Yemen are standouts," said Doug Konecky on DigitalCity.com.
Commonwealth Club of California, San Francisco.
August, 2000.
Calumet Photo Gallery, San Francisco.
November, 1999.
Open Studios, San Francisco.
October, 1999.